Estero Entertainment: We Have an Abundance of Choices!
For many years Estero residents have asked for an increase in local events, such as music concerts (classical, popular, and modern), theatrical events, and other forms of local entertainment. Look no more! There is something for everyone from Disney to Don Giovanni, from the Harlem Globetrotters to Handel!
by Allan Bowditch, Engage Estero's Chief Communications Officer
If you haven't visited The Hertz Arena recently, checked out Gulfshore Opera's range of concerts, or FGCU's Bower School of Music's U. Tobe Recital Hall performances, you have missed an enjoyable season of events. But do not despair. A rich program of music and concerts is still to come during the next few months.
The upcoming events at the Hertz Arena are:
| | |
| --- | --- |
| | Hertz Arena Estero |
| March 16 -19 | Disney on Ice: Into the Magic |
| March 20 | Pitbull |
| April 13 | Casting Crowns: The Healer Tour |
| April 27 | The Harlem Globetrotters |
| April 30 | Anuel- Legends Never Die |
| May 6 | Old Dominion: No Bad Vibes Tour |
| May 26 | Brit Floyd: Pink Floyd Tribute |
| | For the full program and tickets, click |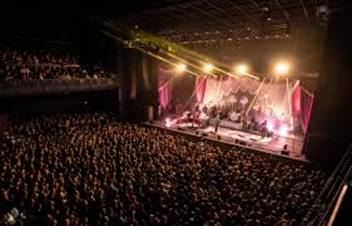 Gulfshore Opera, now based in Estero, is in Season nine of the wide range of both modern and classical concerts. Their signature opera Don Giovanni, the season's finale opera, takes place from April 21
st
to 30
th
. It is a dark comedy known as one of the greatest operas ever. Based on the story of Don Juan, a philandering hero who blazes a path to his destruction in a single day. This full-scale grand opera production includes original sets and costumes in the classic style. With an international cast, the Naples Philharmonic Orchestra, and English surtitle translations, it promises to be an event not to be missed.
The Gulfshore Opera's Upcoming Events Are:
Gulfshore Opera
March 14th-15th
Songs of Ireland: Go Divas
March 28th-31st
Around the World in Song
April 12th
Progressive Happy Hour
April 21st-30th
Don Giovanni
May 7th
Latin Infusion
For the full program and tickets, click

https://www.gulfshoreopera.org/
FGCU's Bower School of Music and the Arts
FGCU's Bower School of Music and the Arts is well into its 2022/23 extensive program of special events featuring plays, jazz, orchestral and choral performances, and other musical events, but with much more to come! There is so much to experience during the 2022-2023 artistic season. Check out the program at  https://www.fgcu.edu/concerts/
As a regular visitor to many of the events held at the state-of-the-art U. Tobe Recital Hall, there have been many world-class performances from visiting musicians as well as the students themselves. For example
In the Nisita Concert Series

James Houlik (saxophone) is a critically acclaimed world leader among saxophonists
Liza Stepanova (piano) has played at Carnegie Hall and many other prestigious events. She has won many awards, not least in 2020 Musical America Worldwide's "New Artist of the Month."

The Piano Recitals from the school's senior students have been so impressive. Jair Zacarias took on the highly complex pieces from Rachmaninoff, Beethoven, and Liszt, while Michelle Wijaya impressed with her sensitive playing of Bach, Beethoven, and Chopin.
The impact on the students is immense, given that Bower Schools Dr. Michael Baron, Distinguished Professor, who is not only recognized by many as one of the world's leading piano teachers, but is also an internationally renowned award-winning pianist himself! Moreover, Priscila Navarro, a past student of the Bower School and now one of the world's top pianists, has been spending time providing additional guidance to students at the University.
Michelle Wijaya, Jair Zacarias, Arturo Fernandez and Cesar Perez were selected to play at the Naples Bower Chapel on March 12th. All four have won several important competitions and have performed in many parts of the world to critical acclaim. Jair Zacarias and Arturo Fernandez have also been chosen as one of five two-piano teams nationwide to compete in the Stecher and Horowitz Two Piano finals. They will compete at the Music Teachers National Association national convention in March in Reno, Nevada. Senior Music's Natalia Mondragon and Miguel Montalvan were recently featured on the Facebook page of the Music Conservatory in Trujillo, Peru, where some of the Bower School of Music students had their early training.
But there are many others across all areas of the Bower School's focus such as the Orchestra, Choral, Jazz, Theater and Ensembles that have also attained state, national or international recognition.     
Read more about other accomplishments at the school https://www.fgcu.edu/cas/bsma/files/First-Friday-News-Febraury-23.pdf
The Bower School of Music and the Arts
Fri. March 17th 7 30pm
Wind Orchestra
U. Tobe Recital Hall
Sun March 19th 3 pm
Ming Gao Violin and Michael Baron piano (Nisita Concert Series) (Tickets $10)
U. Tobe Recital Hall
March 23rd – 24th
Juried Exhibition – up to 70 works of art demonstrating students' accomplishments
Wasmer Art Gallery
Sat March 25th 7 30 pm
Piano Ensemble
U. Tobe Recital Hall
Sun April 2nd 3pm
Baron and Navarro Piano Duo

(Nisita Concert Series) (Tickets $10)

U. Tobe Recital Hall
Tues April 11th 7 30 pm
Wind Chamber Ensembles
U. Tobe Recital Hall
Wed April 12th 7 30 pm
Percussion Chamber Ensembles
U. Tobe Recital Hall
Thur April 13th 7 30pm
String Chamber Ensembles
U. Tobe Recital Hall
April 14th -23rd
HAMLET by William Shakespeare (Tickets $10)
Theatrelab in the Arts Complex
Sun April 16th 4 pm
Symphony Orchestra with Chamber & University Choirs
First Presbyterian Church of Bonita Springs
Tues April 18th 7 30pm
Symphonic Band (Green Band)
U. Tobe Recital Hall
Sat April 22nd 7 30pm
Jazz Ensemble
U. Tobe Recital Hall
Sun April 23rd 3 pm
J. Michael Weiss-Holmes alto saxophone. Casey Dierlam TSE Piano (Nisitia Concert Series) (tickets $10)
U. Tobe Recital Hall
Tues April 25th 4 pm
Chamber Choir
Bower Chapel Moorings Park Naples
Thurs April 27th 7 30pm
Symphonic Band (Blue Band)
North Fort Myers High School Orange Grove Blvd North Fort Myers
Fri April 28th 7 30 pm
Bel Canto & Cantabile
U. Tobe Recital Hall
FGCU Storytelling is at Wasmer Art Gallery 6 pm-7 pm; for tickets and details, visit

FGCUSTORYTELLING.COM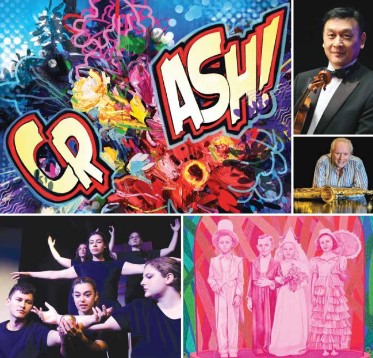 We encourage you to attend as many events as possible to support the efforts of all those engaged in bringing you more entertainment to greater Estero and the surrounding area. Engage Estero publishes a montly list of highlight events in Estero. Click here to subscribe.
Engage Estero is an all-volunteer, nonpolitical, nonprofit Community Engagement Association. We exist to inform citizens of significant community issues and encourage citizen engagement to favorably impact the quality of life in greater Estero.
  Be Informed,
Get Engaged,
and Make an Impact!