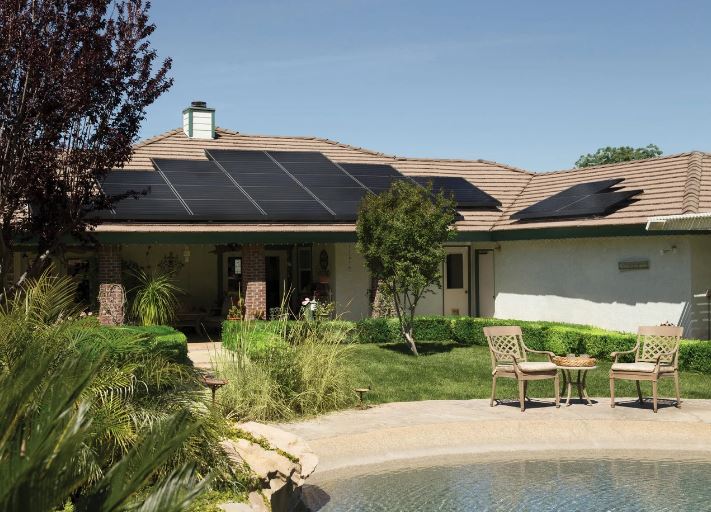 The Florida Senate and House are now considering legislation to end credits homeowners receive on their electric bills when their home installed solar panels provide electricity to the power grid.
Senate bill SB 1024 and House bill HB 741 would "undermine current solar net metering statutes in the state," according to Bob Moore, senior vice president of a Boston-based health care company and co-chairman of the Sanibel-Captiva Renewable Energy Working Group. "Florida's net metering rule sets standards for all investor-owned utilities in the state to allow rooftop solar to work with the grid. It provides credits to consumers when they produce more electricity than they use, and those credits offset the cost of energy drawn from the grid when they need it.1"
Moore notes, "Renewable energy, like rooftop solar, is a critical component of addressing the climate crisis. There are also economic benefits to investments in solar. Nationally, a solar installer is one of the fastest-growing, good-paying jobs in the country. In the Sunshine State, which produces the 3rd most electricity from solar panels in the country, rooftop solar supports nearly 40,500 jobs."
"We should be encouraging innovation in renewable energy," says Moore. "By contrast, these bills would:
Remove language from statute calling for the state legislature to promote the spread of clean, renewable energy
Codify anti-solar utility talking points into law (Florida's largest utility first drafted these bills)
Reduce the amount that utilities compensate for customer-generated clean and renewable energy
Allow utilities to impose new charges, fees, and minimum bills, which hurt Florida consumers
Florida should be a leader in addressing climate change through renewable energy and promote market competition and job creation for Floridians."
How to Reach Your Representatives
Moore encourages voters to contact their Florida House and Senate representatives to oppose these bills. Representatives in Lee County include:
Senator Ray Rodrigues
Representative Adam Botana
400 Senate Office Bldg.
404 S Monroe St.
Tallahassee, FL 32399District Office
2000 Main Street
Suite 401
Fort Myers, FL 33901
(239) 338-2570
Email
422 The Capitol
402 S Monroe St.
Tallahassee FL 32399District Office
Sunshine Professional Center, Suite 2215
9240 Bonita Beach Road Southeast
Bonita Springs, FL 34135-4251
(239) 949-6279
Email
Reference.
1 Naples Daily News, Guest opinion: Save rooftop solar, Bob Moore. January 29, 2022. https://news.yahoo.com/guest-opinion-save-rooftop-solar-120057908.html
(Prepared by Mike Wasson, ECCL's Communications Committee)