Brought to you by the ECCL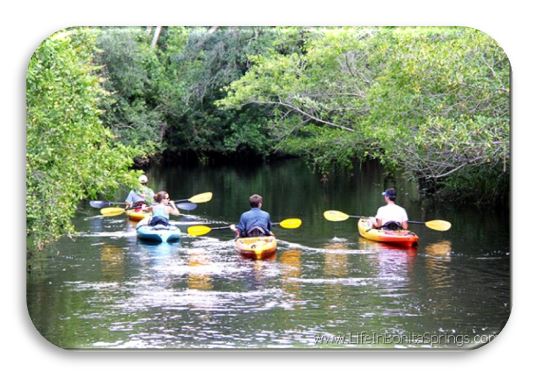 During the recent October 9 "virtual" ECCL's Monthly Meeting, Steve Sarkozy, Estero Village Manager, spoke about the Village's purchase of 67.5 acres at the northeast corner of Corkscrew and US 41. Mr. Sarkozy summarized the steps that are underway and how the public can help. You may view his comments here at approximately the 9-minute mark.
This short article provides an update on this important amenity for residents for those unable to access the meeting or the recording.
The Estero Village Council adopted resolution 2018-06 at the Council meeting on September 20, 2018, approving the land purchase along the Estero River.
The land (see map below) was purchased in response to resident requests. Residents wanted to embrace Estero's historical heritage and protect the environment. The Estero Village Council approved the $24.5 million purchase of the land along the Estero River in early 2019.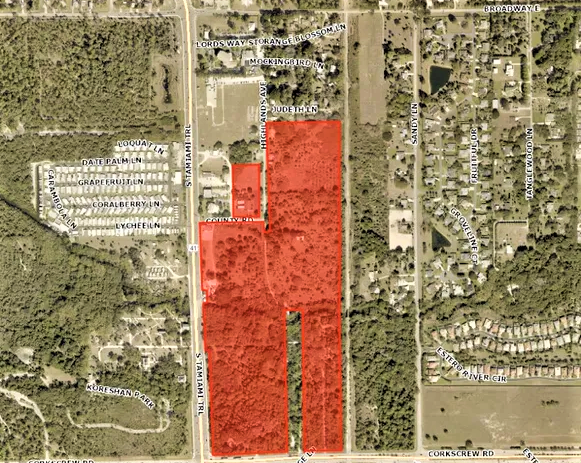 In June this year, CANIN & Associates of Orlando, an architectural, landscape, planning group, was selected to prepare a set of suggestions and concepts for the purchased section of land. While it seems unlikely that the implementation of any agreed plans (with the public's support) will be in place until 2022-3, progress is being made.  Residents will have additional recreational and cultural facilities to be very proud of and encourage visitors to support local businesses.   
For your understanding, the following map indicates the land purchase (orange area), which runs to the east of Route 41 from Corkscrew Road.
Allan Bowditch, Chief Communications Officer